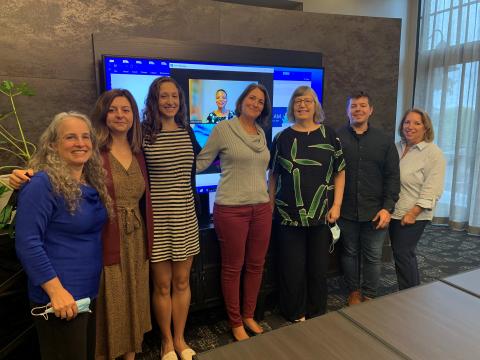 DMA Health Strategies, Inc. (DMA) is pleased to announce that we are now officially a member-owned cooperative. We welcome Wendy Holt into the CEO role. After over 25 years at the firm, her expertise and guidance will provide for a seamless transition. We also say farewell to Richard H. Dougherty as President and CEO, whose vision and leadership guided the firm from inception through nearly 34 years of an unpredictable and ever-expanding behavioral health landscape.
"It is exciting for the DMA team to embark on this shared ownership venture. Stacey Cordeiro of the Boston Center for Community Ownership was instrumental in supporting our smooth transition. We will continue our dedication to working with our clients and the people they serve to seize this powerful moment when there is greater recognition of the importance of mental health and addiction treatment, including investing in treatment capacity, addressing longstanding racial disparities in access and treatment quality, and integrating attention to social determinants of health," said Ms. Holt. "There will be challenges in working toward behavioral health for all, and DMA is grateful that our work allows us to contribute to realizing this critical goal. We appreciate all of Dick's work in building an organization and a team of staff dedicated to improving the public behavioral health system and increasing access to care. We look forward to continuing his legacy."
Through his work, Dr. Dougherty has spent more than three decades working to transform the Commonwealth's and the nation's behavioral health system. He was particularly focused on spearheading community conversations to develop shared priorities and mobilize participants. As he transitions to a combination of independent practice and retirement, Dr. Dougherty will continue to work with DMA as a Senior Advisor. "The DMA team has exhibited incredible creativity, dedication, and hard work throughout this transition planning process. I am incredibly proud of what the team has done to organize themselves to continue our work and I am grateful to continue to work with them in this new role."
DMA remains committed to helping our clients improve access, eliminate service gaps, increase quality, and control costs. We will continue working to address health inequities and social determinants, striving to achieve behavioral health parity through improved service integration.